Here is how to cook safely and have a happy thanksgiving in 2022: Fire Safety
According to the National Fire Protection Association (NFPA), Thanksgiving week is the prime time for home fires caused by cooking equipment. In 2019, fire departments across the U.S have responded to an estimate of 1,400 fires that started by cooking on thanksgiving day alone. Unsupervised cooking is the main reason behind the trend of fires during this holiday.
It is very important for someone in the household to be responsible for keeping an eye on that delicious turkey as it cooks. Make sure you do your part and avoid common mistakes that happen every year, it can be the difference between devastation and fire damage and a happy joy filled thanksgiving. Roast the turkey, not your home.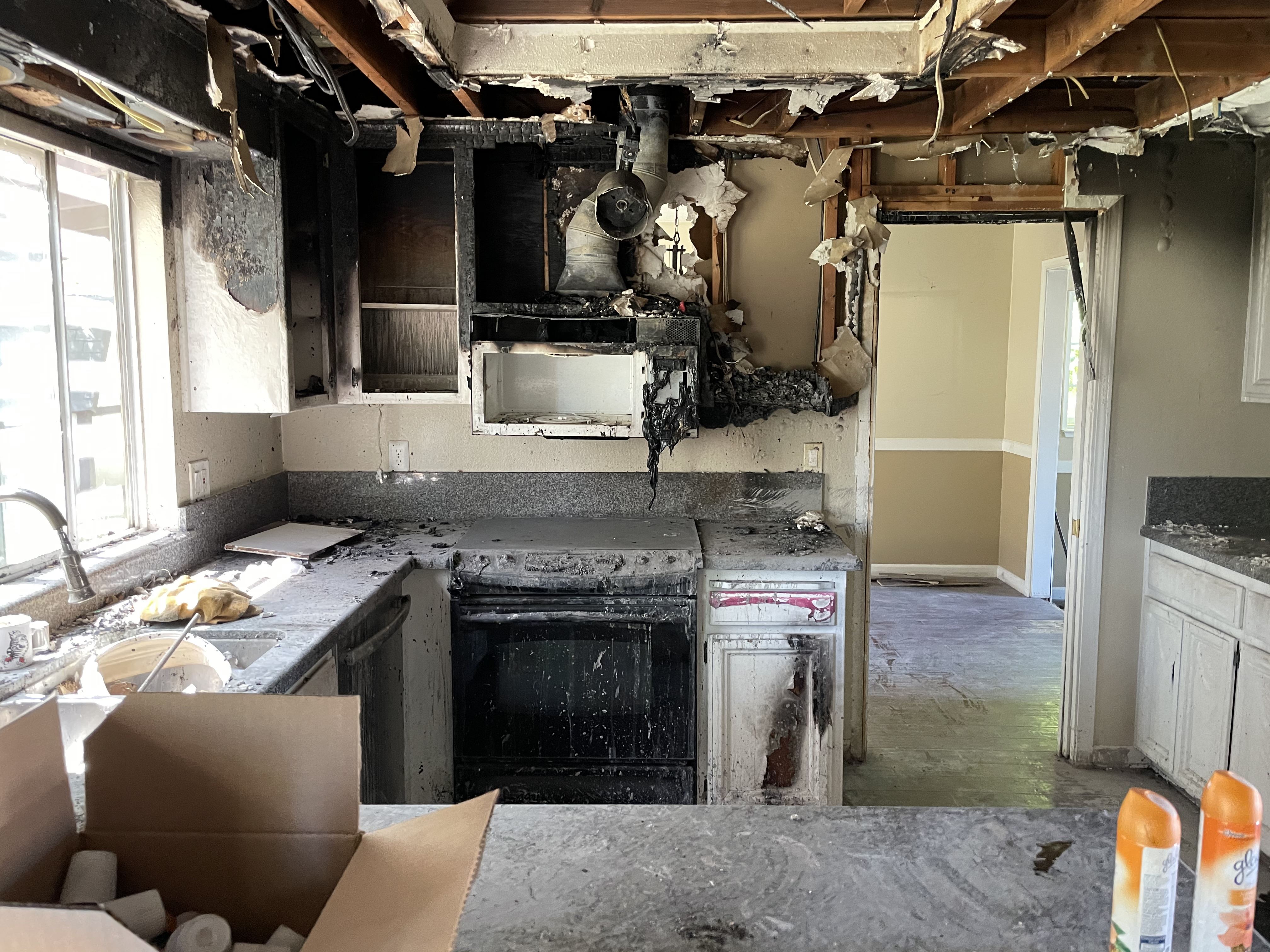 ​
Cooking safety
What to do to make sure your turkey is cooked safely
First off, make sure your home fire safety equipment is up to date and in working condition. Check the batteries in your fire alarms, and make sure your fire extinguisher is not expired. Keep the fire extinguisher near the area where you will be cooking, this will help with your thanksgiving safety checklist.
There are lots of tools for cooking safely on thanksgiving, and they are mostly easy to find at your local stores. Use timers when cooking multiple dishes at the same time so that you can have reminders to check on or turn off certain dishes. Bluetooth or wireless thermometers are the best tools for the long cooking methods that turkeys demand from us. Make sure your phone's notifications are not silenced for your wireless cooking devices.
Keep children away from the kitchen and backyard barbeque area during cooking times.
Keep cooking surfaces clean during cooking as well. This may be difficult with the holiday pressure, but if the countertops are dirty or worse, they have flammable liquids like hot cooking oil.. It can be a recipe for disaster.
As always, the ultimate thanksgiving safety tip is to double check that all cooking appliances are fully off once no longer in use.
We have set it once, and we will say it again, make sure to have a fire extinguisher near cooking areas to avoid a visit from the fire department.
What not to do during thanksgiving celebrations.
Its absolutely vital to stay close and keep an eye on the kitchen, do not leave food that is cooking unattended. A deep frying turkey can boil over within moments and cause a grease fire. Try not to wear extra clothing or large (loose) clothing so that you dont accidentally burn your clothes.
Dont keep anything that can burn quickly like paper plates, napkins, and other flammable items near your cooking space. Store them safely away from any open flames or heating elements.
Being responsible this thanksgiving season will help you avoid any major accidents leading to fire damage in your home or a complete fire loss of your home.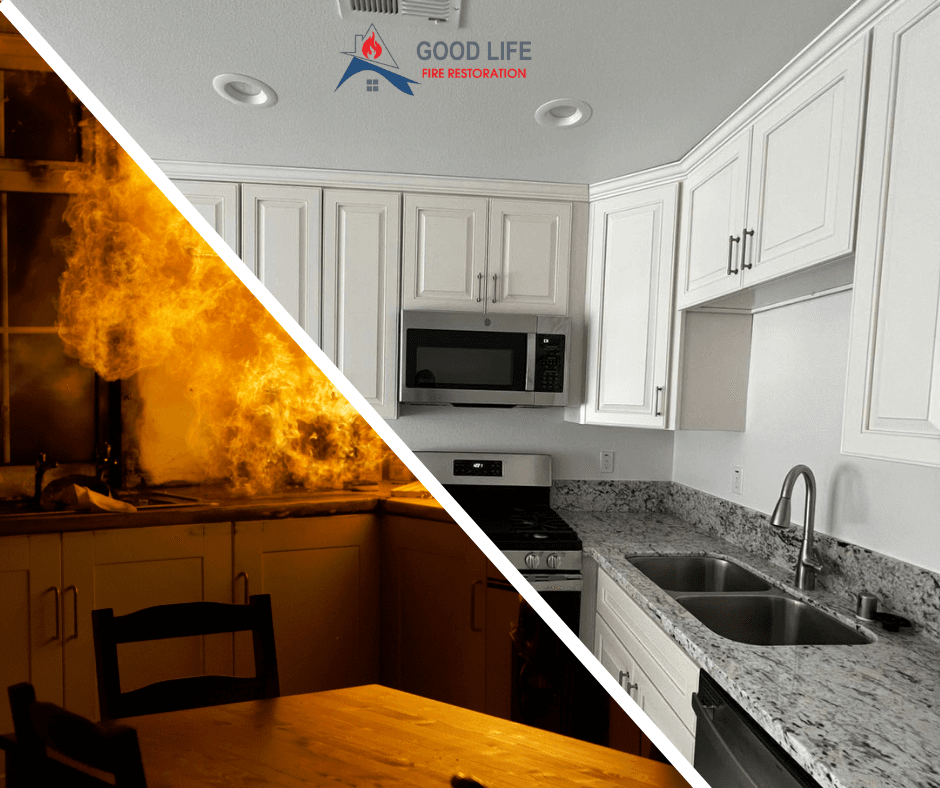 ​

Now that you have read the thanksgiving safety tips, on how to prevent your home from catching fire or any fire damage in your home, you are prepared for a safe turkey day. However, accidents still happen no matter how safe you can be. We at Good Life Fire Restoration understand that accidents happen, that is why we offer 100% FREE consultations for fire victims. We are a leading fire damage restoration company in the Sacramento area, and we service most of Northern California. If you have the unfortunate event of a fire, and are searching for "fire restoration company near me", Good Life Fire Restoration will be ready to assist you with rebuilding your home. We offer residential and commercial restoration services and will guide you through your insurance claim. Call 916-970-3535 if you are in need of fire restoration services.

From Good Life Fire Restoration, we hope you have a blessed thanksgiving day, and hope that your turkey is succulent and juicy! Happy Thanksgiving from our family, to yours.